2A: Open Records
2A1: Nevada's Open Records Law
Nevada's Open Records Law is found in Chapter 239 of the Nevada Revised Statutes. Extensive revisions were submitted to the 1993 Legislature based on hearings before an interim subcommittee. The revisions were designed to provide more certainty regarding record definitions, to create a clear system for determination of access, and to eliminate the so-called balancing test promulgated by the Nevada Supreme Court. They were almost entirely rejected following intense lobbying by the office of Attorney General Frankie Sue Del Papa, counsel for the Board of Regents of the University of Nevada, and lobbyists for the counties and the teachers' union. Their opposition was based on a desire to keep records closed. Government agencies have five business days to respond to a request for a public record. NRS §239.0107.
Added December 2014: Here's the state's Records Manual, which advises agencies how to respond to requests.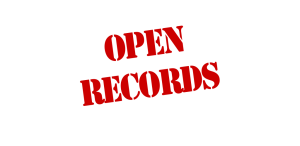 What Must Be Open By Law?
In theory, NRS §239.010 provides that all government records are open to the public unless otherwise provided by law. That was certainly Nevada law until the Nevada Supreme Court decided Donrey v. Bradshaw. 106 Nev. 630 (1990). That case was brought by KOLO-TV in an attempt to open records of a closed criminal investigation of brothel owner Joe Conforte, they succeeded, but they also succeeded in opening a Pandora's Box which has been interpreted by government bureaucrats as giving them essentially unfettered discretion to deny access to records at whim.
The Balancing Test

In Bradshaw, supra, the Court enunciated the so-called "balancing test". The Court held that although criminal investigative records were closed by law, the value of public access could be balanced against the reasons for non-disclosure, Unfortunately, the decision contained some dicta that indicated records which were open by statute could be closed if the balance of public interest against personal privacy went the other way. That test has been eagerly embraced by the Attorney General of Nevada and District Attorneys to keep public records closed.
In the past, the media has been reluctant to challenge those determinations because of the expense involved. Fortunately, however, the 1993 legislature did pass a law providing for an award of attorneys' fees to successful open records litigants. If enough such suits are brought successfully, counsel for government bureaucrats may hesitate in their recommendations to keep closed records which are clearly open by law.
Records Closed By Statutes

The following list is not comprehensive, and it only indicates some statutes which may claim to close records or parts of records. The list is to alert you to a potential problem if you are looking in a particular area. If you think you may have a problem, consult counsel before you request the records.
Note, however, that not included in this list, and thus presumptively open, are police records including accident reports, booking sheets, police logs, arrest records and 911 tapes and coroners' reports and death certificates (although autopsy reports are presumably closed).
Juvenile Records: NRS §62H.130, §62H.150
Juvenile Crime: NRS §62H.020 
Acknowledgment of Paternity: NRS §126.051
Records of Paternity Actions: NRS §126.211
Adoption Records and Reports: NRS §127.130, §127.140
Grand Jury Proceedings: NRS §172.245, §172.271
Presentence Reports: NRS §176.156
Criminal Records: NRS §179A.090, §179A.100, §179A.110
Reports Of Senior Citizen Abuse: NRS §200.5095
Wiretap Contents: NRS §200.630
Parole Records: NRS §213.1075
D.A/Public Defender Personnel Records: NRS §218.5391
Identity Of Bill Drafter in Legislature: NRS §218.625
Nevada Equal Rights Commission Information: NRS §233.190
Library Patron Records: NRS §239.013
License Tax Records: NRS §268.490
PERS Individual retiree files: NRS §286.110
Proprietary information and trade secrets: NRS §333.333
State Budget Parts when sent to fiscal Analysis Division: NRS §353.205