I went to the local chapter of the Online News Association's get-together in Reno this week to hear what several attendees learned from the recent ONA conference in Washington, D.C.

Below is the synopsis provided by these six — Caren Roblin, Karolina Rivas, Natalie VanHoozer, Anjeanette Damon, Brian Duggan and Melody Stone — with their links, which makes it possible for me to pass their info along directly rather than try to summarize on my own. In other words, I just copied it.
It was a useful gathering where I saw some friends and made some new contacts, which is part of the value of the ONA. Thanks for sharing.
What Is The Online News Association?
The Online News Association brings together some of the most innovative minds in digital media, including journalists, media executives, developers, entrepreneurs, students and educators.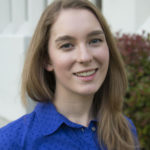 Natalie VanHoozer | @NatVanH
Natalie is the student chapter president and spent her time at the conference working in the student newsroom. She's particularly interested in bilingual journalism.
Takeaway tools:
You can filter a Tweetdeck list by language. This proved extremely helpful for finding the Spanish-language sources in a specific place.
A few cool audio tools my Newsroom mentor showed me

Soundcite: http://soundcite.knightlab.com/ – This Knight Lab tool allows you to embed tiny audio clips into the print of web stories.
Wave and Anchor are both audio apps for your phone that allow you to do fun things like audiograms quickly, or add music transitions.
Reporting in the Newsroom:
Natalie created the project "Humanos de ONA: Serving Spanish-Speaking Communities": https://newsroom17.journalists.org/2017/10/07/humanos-de-ona-serving-spanish-speaking-communities/
The most common theme: Translating English stories to Spanish (or vice versa) will never be enough to reach the culture of the audience behind that language. It is important for bilingual reporters to take the time to immerse themselves in the communities they are trying to reach. The vocabulary and regional expressions in Spanish vary so much that if you don't take the time to learn the area in which you're reporting, miscommunications can happen easily.
She worked with two of the student reporters who created this fascinating project which won the OJA student reporting award: https://cubasnewwave.unc.edu/pages/harbor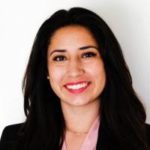 Karolina Rivas | @Karolinarrivas
Karolina is also in leadership in the ONA Nevada student chapter. This was her first ONA conference. She focused on panels about social media.
Text based videos/Images and Live videos are becoming more popular.
Instagram – People usually only watch the first slide so make it count! Try including more faces in your stories because people LOVE faces.
Tools for Fact-Checking: Claim Buster – http://idir-server2.uta.edu/claimbuster/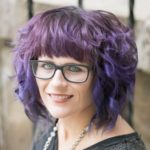 Caren Roblin | @CarenRoblin
Caren is a director of content at Sierra Nevada Media Group and a longtime member of ONA. She presented on Instagram strategies at the conference this year and attended a lot of social media panels.
So much Facebook
Posting best practices (according to Facebook itself):

No magic number of daily posts
Mix up the content types
How shareable is it? Has a lot to do with identity
Tag people, places and things
Use hashtags and keywords

Facebook pushing use of Instant Articles, but this is largely a company-level decision (not up to a single reporter or editor)
50% of all mobile data traffic is video, and that will be 75% of traffic in 5 years
40% of video watch time comes from shares!
Invaluable Facebook resources: fb.me/FJPResources
(ties into the Facebook Journalism Project)
For those accounts seeking verification on Facebook or Instagram, there's no blueprint. Just keep trying. Even Facebook employees don't know the secret sauce for approval.
Facebook is the behemoth platform, but the next untapped audience is on Instagram, specifically Instagram Stories. Start thinking vertical NOW.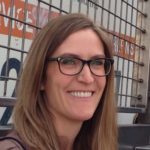 Anjeanette Damon | @AnjeanetteDamon
Anjeanette is an investigative reporter at the Reno Gazette-Journal. Her work was nominated for an Online Journalism Award this year.
Fact-checking: (Panel included the AP, PolitiFact and International Center for Journalists)
You can grab the stream of Facebook-user identified false news and use as fodder for a fact-checking column. Possible to localize.
Share the Facts: A Duke Reporter's lab project. Uses embeddable code in your story to creates shareable social cards for your work. Also labels your work in Google SERPs with a handy "Share the Facts Box"
Rely on data to form your conclusion, show your work so the reader can follow, fact-check throughout the campaign so you can quickly produce content during a debate or campaign speech (Politicians love to reuse lines), scrutinize everyone to guard against accusations of bias
SEO tips from trisolute:
Big surprise of the day for me: The third word in a page title should be your keyword!
Keep your keyword as clean as possible, no silly characters next to it
Keep content fresh, update a single story often but in a meaningful way
Use your first story as a homepage of sorts that includes links to updates, new stories
Publish toward topic clusters, the more you publish on a topic the trustier google sees you as
Use AMP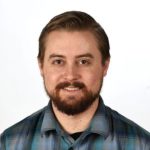 Brian Duggan | @brianduggan
Brian is an editor at the Reno Gazette-Journal. He worked with Anjeanette on their award-nominated investigative piece. He also co-writes the Reno Memo.
Quote of the conference (from an editor at ESPN magazine): "Being super good on Twitter is one thing, but what did you write today?"
PODCAST STORYTELLING TIPS FROM ROBIN AYERS
Cut words down. Don't use jargon. You want straightforward, short, declarative sentences.
Write the script for the ear, not the eye. Get rid of the complicated words and phrases.
Vocal hygiene. The "mmmmmm" sound should come from the mouth, not the throat. You should also warm up your voice.
Deep breaths, be hydrated, avoid dairy for at least 24 hours.
Some voice exercises:

Point with finger from mouth out doing "Mmmmmmm" and "mmmmaaaa"
Roller coaster "mmmmmMMMMMMMmmmmmm"

What are your patterns? Listen to yourself. Once identified, break those patterns.
Pauses. Have meaning. Have variety. Vary where you put the emphasis. Varying the tone, and inflection points.
MAP TOOLS
Maps4News. Used by USAT. https://maps4news.com/us/
D3, svg chrome bar, was developed by the new york times. https://github.com/d3/d3/wiki/Gallery
REPORTING TIPS FROM WaPo's DAVID FAHRENTHOLD
When there's a difficult subject that doesn't want coverage, go around the edges. Interview former employees, find them on Linkedin. Get their story. Go back to the original subject and tell them you're going to go with a story based on those former employees, but would prefer to get it from the main source.
David is known for his reporting on Trump's charity. He will post photos of his notebook on Twitter to engage his audience. Readers like to feel like they're a part of the hunt.
YOU NEED TO KNOW YOUR BEAT, especially when you're not going to have a lot of time with the source: "The point was going to catch them in a falsehood."
"Always be as congenial and polite as you can be."
People are going to lie, let them lie. Don't stop them in the middle of the lie. Let them tell the whole thing, then come back, in a nice way, walk through the ways they were wrong."
Trump and his people want to break the rules and assume you can't. They want to pull you into a situation where you're on their level. Don't let them.
Patience. Stay longer than it takes to get the great quote. Take your time.
Reporters have to be project managers. You can no longer shut off the world. You have to get everyone else in the loop — editors, video producers, etc… — the world has changed.
WHERE DOES JOURNALISM GO IN THE NEXT 10 YEARS? BY AMY WEBB
Download her report here: https://futuretodayinstitute.com/2018-tech-trends-for-news/
Watch the session here: https://ona17.journalists.org/sessions/techtrends/
Visual computing
Cubesats

Small satellites, they can be deployed together. 1000s of these things will be launched over the next 10 years. They will take real-time images

Object recognition
Visual computing

Turning up in various places (image search)
Spectroscopy — can tell what's in food through chemical analysis.
Megvii = Chinese company that developed technology that recognizes people. It knows posture. It can identify someone based on how they walk without their face. "Smile to pay" is a thing in China now.
WEARABLES
Glasses, rings and wristbands: 10 years from now, no longer required to hold a smartphone, we'll be doing it in AR.
QUESTION: Will newsrooms create business models to get ahead of the visual computing trend? Or will they be caught off guard?
VOICE: Are we ready?
10 years from now we will be in a <zero UI > scenario. It will be voice UI.
50 percent of people will interact with computer by voice by 2021.
"news feed" APP from Alexa. How will sourcing work in a voice/audio future?
That means algorithms have more power into making decisions, removing news brands from the conversation.
How are we going to authenticate video and audio? How will we know what's fake? Will we have a business plan for a zero-UI future?
QUALITY REPORTING
Speed is incongruous with quality, veracity in reporting.
We are currently built for speed, not accuracy in reporting.
Twitter is our 21st century wire service.
The problem is distribution.
SPLINTERNETS
The "worldwide web" is increasingly a thing of the past.
Germany: Hate speech must be deleted in 24 hours or they are fined $57 million
Europe: Right to be forgotten
Canada: Google must scrub pirated products.
TAKEAWAY: Will we find ways to authenticate news in a systems that's credible. Does society avoid splinternets? Or will we continue to lose trust, machines take over, society consumes high frequency information that's no longer credible. Misinformation rises, democracy crumbles