I left Joe Crowley Theater on Tuesday evening without much encouragement that freedom of the press, as we know it, is alive or well.
The occasion was a talk by RonNell Andersen Jones and David Greene, moderated by Patrick File, on threats to the First Amendment. The title of the session had a question mark — First Amendment under fire? —  but I already knew the answer was "yes."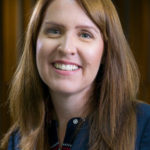 For one thing, I had read about Jones's recent research with Lisa Grow Sun and the growing evidence that President Trump has a strategy to undermine the press in this country. I've known RonNell for 20 years, since she was working as a reporter at the Nevada Appeal when I arrived to take over as editor. She's well known and respected in media-law circles, and she had sounded an alarm back in January in a piece in the New York Times.
There, she and Sonja R. West note that the First Amendment — despite a trust that allows journalists to sleep at night — is not the Rock of Gibraltar. "The truth is, legal protections for press freedom are far feebler than you may think. Even more worrisome, they have been weakening in recent years," they wrote.
Expanding on that theme Tuesday evening in Reno, Jones noted how courts have eroded the press's standing as a watchdog of government, instead focusing on its foibles and profit motives. Trump, she said, seems bent on knocking down the last remnants of faith and trust the public has in its Fourth Estate. "I guess I'm worried not that Trump is taking the first step … but that he's taking the last step."
Greene, civil liberties director of the Electronic Frontier Foundation, wasn't any more reassuring when he turned to the First Amendment's protection of free speech.
"There's always a pushback by people in power to free speech," he said. "It's always a threat."
What's recent, however, is the use of electronic surveillance by government, especially police, to collect information at rallies and protests like the Standing Rock pipeline about participants and the journalists covering them. He talked about IMSI catchers (that intercept cell-phone transmissions) and the government's attempts to obtain backdoor access to every encrypted device, as Apple resisted in the case of the San Bernardino shooter's phone.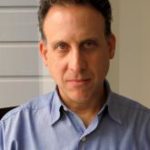 The first question from the audience, from journalism-school emeritus Warren Lerude, was about the status of a federal shield law. But as Trevor Timm of the First Amendment Foundation has pointed out, a shield law doesn't do much good if the government already has hacked your phone and email to identify your sources.
What can we do?
The panel's advice, in a nutshell, is to invest in quality journalism — even if it's just to subscribe to your local paper. Seek out reputable sources. Read a variety of views.
In many ways, it's healthy that the American press has gotten a wake-up call to rouse it out of complacency, assert its independence and become more accountable in its reporting.
As Jones and Greene said, there is no substitute for well-informed, skeptical readers. That's on us.