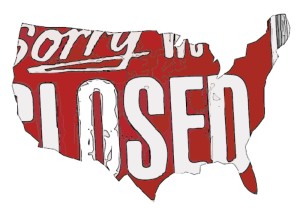 I'm not an attorney, and I try not to sound like one when I'm giving advice or testifying in front of the Legislature.
However, I do spend a lot of time analyzing statues such as Nevada's records and open-meeting laws, which gives me an opinion on whether they are difficult to follow or enforce.
Here it is: They are not hard to follow.
But if your intent is to wiggle around them, then things get a whole lot trickier.
Here's a recent example: I see in the Battle Mountain Bugle of Aug. 19 that the Lander County Hospital board has decided not to renew a contract with the hospital's CEO.
In Heather Hill's story, she reports the board attorney said that members could not comment on their reasons for voting down the contract. The board meeting was not a personnel session, he explained, but only a discussion on whether or not to renew the contract. The meeting lasted 15 minutes.
Two things:
It certainly could have been a personnel session. In fact, Nevada statute (NRS241.031) requires an open meeting when a public board is considering the competence of its chief executive.
Also, even if it were listed on the agenda as a vote simply on the contract, there is still plenty of opportunity for board members to talk about why they think they should approve it or deny it.
It was not a unanimous vote. One would think there would be some kind of public discussion why the hospital was losing its chief executive.
Alas, the board and its attorney apparently and incorrectly used the open meeting law as an excuse not to have a public discussion.
If I may speculate, I would guess it's because they don't want to get sued.