Story of the Year
Eli Segall, Las Vegas Review-Journal
'Sovereign citizen' case reveals squatters targeting vacant Las Vegas homes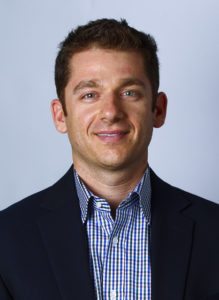 Here's the lede: Carol and Myles Catania were living in a hotel, having been evicted from their suburban Las Vegas house, when they got a call from someone named Tom. He didn't give his last name and wouldn't say where he worked, but he offered them a sliver of good news: They could come back for their stuff.
When they drove up, however, the bank-owned home was getting tossed. Strangers were throwing their belongings into trash bags, and one man told a laborer that once they got the safes open, he could take what he wanted.
Judge's comment: This engrossing story is a great example of deep reporting and good sourcing on a topic that's outlandish but true to life. This story will stick with me.
Editorial of the Year
Thomas Mitchell, Ely Times
A suggestion for a presidential commutation
From the editorial: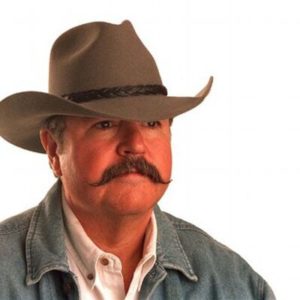 It was the resentencing of the Hammonds that prompted protesters to take over the buildings at the Malheur National Wildlife Refuge for more than a month this past January. But the Hammonds made it clear at the time they had nothing to do with the protesters and peacefully turned themselves in to the authorities and have been jailed since.
Obama announced in 2014 that he would use commutations to right the wrong of overly harsh sentences that did not fit the crime.
White House Counsel Kathryn Ruemmler said at the time, "The president believes that one important purpose [of clemency] can be to help correct the effects of outdated and overly harsh sentences that Congress and the American people have since recognized are no longer in the best interests of justice."
The Hammonds would appear to fit in that category.
Photo of the Year
Jason Bean, Reno Gazette-Journal
Black Lives Matter protester
Judge's comment: This photo captures the emotion of the moment because the photographer was in the right place at the right time, then framed and cropped it perfectly to show the context and the conflict among the protesters.
Outstanding Journalists
Urban Daily, Urban Weeklies, Magazines
Siobhan McAndrew, Reno Gazette-Journal
From the nomination: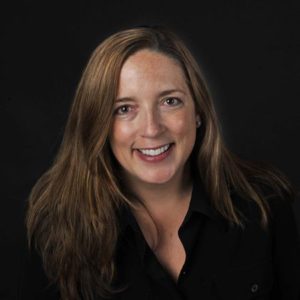 People invite Siobhan into their living rooms. Over the contest year, the most notable thing that stands out about this reporter's work is her ability to get the story of people in stories.
While this should be a given in journalism, she gets the stories no one else gets by her ability to sit down with people even as they face unimaginable circumstances. Listen to her ask questions on the phone or at an interview and she knows how to craft a story using the voices of our community.
In her 17 years at the Reno Gazette-Journal, her greatest ability is the living room conversation.
This valuable asset shines when she works on an investigation or when she's lending her passionate reporting skills to breaking news.
Judge's comment: Siobhan's impressive investigation of Reno schools was well-researched and well-written, spinning emotional stories, fact-focused reporting and universally relevant themes. Her other work — a story about a child petitioning a neighborhood for school police to be armed with nonlethal implements, and a story about a former Reno-area man who died after alleged involvement in a drug ring — is solid.
Intermediate, Community
David Jacobs, Tonopah Times-Bonanza
Veteran journalist David Jacobs returned to community journalism at the Tonopah Times-Bonanza in 2016, covering news, editing, shooting photos and writing columns in the kind of do-everything mode familiar to anybody who has worked at a small weekly newspaper.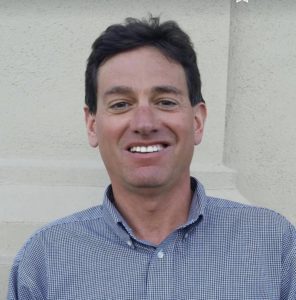 Jacobs, who has since taken over editorship of the Pahrump Valley Times as well as the Times-Bonanza, came to Nevada in 2003 after working for the Associated Press and Gannett in Ohio. At the Reno Gazette-Journal, he worked as an editor, reporter and on the digital desk. He also was an assignment editor for KRNV television.
In Tonopah, he found no shortage of stories.
"I could stand out on Main Street and find something," he said. "It was a gold mine for news up there. I'm talking about the whole region, which includes Goldfield, Tonopah, Round Mountain and up toward Bishop, California. There was a lot of driving, but it was well worth it."
Judge's comment:
Fine journalistic work in a town that needs it. The in-depth attention to local issues is greatly appreciated. It's good to see community journalism thriving.
Outstanding Visual Journalist
Andy Barron, Reno Gazette-Journal
From the nomination: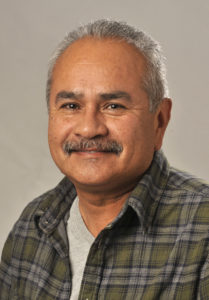 Andy Barron is one of the most seasoned visual journalists working in Nevada today and his experience continues to help the Reno Gazette-Journal tell stories about its community each year. He is perhaps one of the most experi
enced photographers of the Burning Man festival in the world, capturing the people, art and scenery that dot that barren desert landscape each summer.
Andy is also a seasoned news photographer, rushing to the scenes of breaking news to capture the emotional fallout from a school shooting in December as well as the drama of the 2016 election.
Freedom of the Press
Community and intermediate
1. David Jacobs, Tonopah Times-Bonanza
Shining light on hospital, public's business
2. Elko Daily Free Press, Elko Daily Free Press
3. The Record-Courier
Urban Daily, Urban Weeklies
1. Reno Gazette-Journal
2. Las Vegas Review-Journal
Fights for access to public records, open government and transparency, PR firm that counts 3 Henderson council members as clients also received city contract
Judge's comment: Tight competition in this category. Great investigative reporting.
Magazines
1. Dan Roberts, Rana Goodman, The Vegas Voice
Defending The Vegas Voice/A Change of Position
The fervor to expose a major problem with guardianships led this seniors publication to take extraordinary steps — including overcoming attempts to silence it and exclude it from court hearings — to see that reforms were addressed. Good work.
2. C.J. Hadley, publisher/editor, John Bardwell, art director, and staff, RANGE magazine
"Caring for the Land: America's Right to Know," Western people and lands under duress.
An extensive and laudable series of stories to give voice to under-represented ranchers and farmers in the West.
Best Editorial Cartoon
All classes
1. Mike Smith, The Sunday
Four Years of Trump…How will I make it through?
2. Spencer Olsen, Vegas Seven
What Makes a Downtown Business Work?
3. Mike Smith, Las Vegas Sun
Pin the Tail on the Hillary
Best Headline Writing
Urban
1. Brian Sandford, View Neighborhood
2. David Edwards, Las Vegas Review-Journal
3. Matthew Crowley, Las Vegas Review-Journal
Community and intermediate
1. Hali Bernstein Saylor, Boulder City Review
The competition was close, but I selected the Boulder City Review based on the number of clever examples submitted. Four of the six headlines entered were both catchy and captured the main point of the story. I felt the news headline ("New power lines spark controversy; costly underground installation prompts city to propose unsightly solution") was fairly average given the generous headline count.
2. Charles Whisnand, Nevada Appeal
A close second. Excellent use of tight headline counts. A few more examples, ideally including some two-line and three-line heads, would have helped entry.
3. Jeffry Mullins, Elko Daily Free Press
Good use of tight counts, especially considering a headline type that takes quite a bit of space. I was always told headlines should be in present tense. Believe "Messy bedroom led to explosive charges" should be "leads to explosive charges."