Former NPA president Steve Ranson, recently in the news for his appointment as president of an international newspaper association, has announced he'll be retiring from the Lahontan Valley News on Aug. 1.
Here's his bittersweet column on calling an end to a long career at the LVN. Fortunately, he's still going to have his hand in journalism as he's going to helm a veterans publication for Northern Nevada.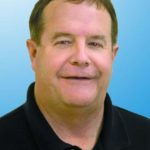 I've known Steve for many years, starting when he was sports editor at the LVN and I was editor of the Nevada Appeal, both of which are owned by Swift as part of the Sierra Nevada Media Group. He helped the Press Association greatly when I had health issues a couple of years ago, and he provided a steady hand during his year in the president's seat.
He's currently on the board of directors and I expect he'll involved even after he retires.
The many things we said about Anne Pershing can be said about Steve, because he couldn't help but be influenced by her presence at the newspaper and around Fallon. But Steve already was a strong community journalist with a solid background, and Fallon was a perfect fit. He cares enough about the community to praise it when deserved and criticize when needed.
"Since I talked to my general manager in May about retiring, my emotions have followed a roller coaster of joys and sorrows and John Boehner moments with Kleenex. During the past nine years, the LVN and its reporters have provided good journalism, great news stories and sound sports coverage of Greenwave teams and their championships," Ranson wrote.