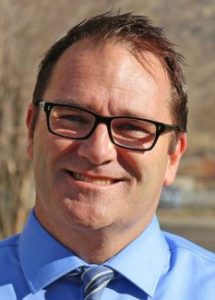 The Nevada Appeal, the daily newspaper in Carson City, has announced appointment of a new publisher, Mick Raher, who previously served as director of sales.
Brooke Warner, general manager of Sierra Nevada Media Group, had been filling both roles and will continue as general manager of the group, which includes several newspapers in Northern Nevada owned by Carson City-based Swift Communications.
According to the story, Raher is a native of Geelong in Victoria, Australia, and moved to the U.S. in 1995. He became a citizen last year. Raher, 49. and his wife, Laurie, have two children.
Prior to joining the Sierra Nevada Media Group in 2016, Raher managed a community newspaper in Ramona, Calif.
Warner took over when Appeal publisher Mark Raymond retired in January 2016.