There's no shortage of advice to journalists out there, especially during the Trump era, on what role the free press should play.
If a lot of it seems redundant, it is. Journalists should enlighten and inform. There is a place — on the opinion pages — for rumination and analysis, and people will seek it out for their further edification. But first and foremost, readers want and demand the straight facts.
They want to know the truth.
I was reminded of this essential advice when I happened the other day on coverage in the Nevada State Journal of the 1955 convention of the Nevada Press Association.
Deep in the story were these paragraphs.

If there are parallels today, and there appear to be many, then not only is Ray Spangler's advice standing the test of time, but we should also consider the reason that Eisenhower did not name McCarthy in the speech.
Here is an excerpt from James C. Humes's book, "My Fellow Americans: Presidential Addresses That Shaped History:"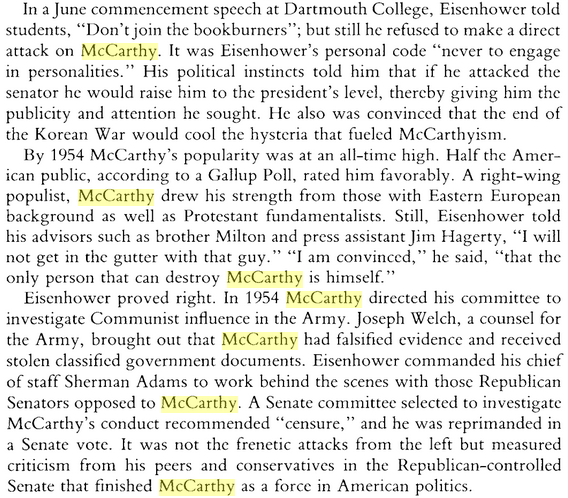 Some will argue, of course, that it would have been be remiss of reporters not to explain the "book burners" line in the speech as an apparent reference to McCarthy. We have seen examples of talks by George W. Bush and Barack Obama that seemed clearly aimed at Donald Trump. Those stories generally said something along the lines of "without mentioning him by name."
But Ray Spangler was right. The reporter makes an assumption, a connection and a conclusion — leaps better left to the editorial writers and columnists. Lord knows we have plenty of them. What the world needs now is more reporters.