Laura Myers, a longtime Associated Press reporter and editor and the Las Vegas Review-Journal's political reporter, bounced between humanitarian work and journalism, both careers taking her all over the world.
She was born in Las Vegas on Aug. 26, 1961, and mostly raised and educated in Northern Nevada, graduating from the University of Nevada, Reno. Her journalism career began in 1984 at the Reno Gazette-Journal.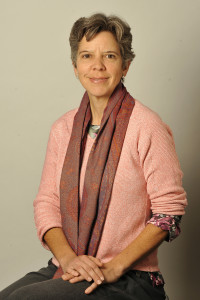 "She was a consummate professional," said former U.S. Sen. Richard Bryan, who was governor of Nevada when Myers covered the Nevada Legislature in 1987.
"Her stories were always fair and balanced. She represented what a journalist ought to be in terms of her standards and her professionalism."
The Associated Press hired her in 1988, first to cover news in Carson City, then San Francisco-San Jose, Calif., where she covered the Rodney King riots.
She would leave and return to the news cooperative several times over a 20-year career. Her first departure was in 1992, when she joined the Peace Corps in a remote village in Togo, West Africa.
In 1995, the news agency offered her a plum job covering politics, foreign affairs, the military and national security in Washington.
The AP had to wait, though, because Myers had a three-month contract with the American Refugee Committee, managing logistics at a refugee camp in Goma, Zaire, now the Congo.
During the 1990s and 2000s, aside from her day jobs, she worked with Habitat for Humanity in Uganda, Mongolia and New York.
After another stint with AP, in 2007 she worked for Food for All of Washington, distributing food to the needy and the elderly.
Movies were her joy, and Myers did more than just watch them. She left AP in 2003 to study at the New York Film Academy, learning directing, editing and producing first, then joining the Atlantic Theater Company to study acting.
Between her travels and work as a reporter and editor, she became fluent in French and spoke basic Egyptian Arabic.
Las Vegas Review-Journal Deputy Editor James G. Wright worked with Myers in Algeria when they were management consultants for Arabic- and French-language newspapers.
"Laura was absolutely fearless, and she was one of the smartest and toughest people I've ever known,'' Wright said. "She had a great sense of humor, truly cared about people and was intensely loyal to her friends, but at the same time she was a loner. She made her own way in the world, on her own terms, and she didn't give a damn if anyone else liked it or not. She embodied the Nevada spirit."
The information above was taken from the Nevada Newspaper Hall of Fame nomination by the Las Vegas Review-Journal and stories by Jane Ann Morrison.
Laura was inducted during a ceremony at the NPA banquet on Oct. 2 at the Nugget in Sparks. Here's a video of John Maher presenting the award and Laura's sister accepting.