This program will be a fast-paced session focused on three key skills for you and your team:
Negotiate smarter, not harder.
Negotiate on value, not on price.
Win more and lose less in sales!

This webinar will be applicable to leaders and sellers, who must negotiate to close deals, renew contracts and achieve price increases. This webinar will be ALL MEAT, NO FAT.
Friday, Feb. 24, 11 a.m. to noon.
Registration deadline: February 21
Registrations submitted after this date are subject to a $10 late fee.
Registration fee: $35
Group discounts are available. Visit our website for more information.
Register today at onlinemediacampus.com
Meet your trainer
Daniel Grissom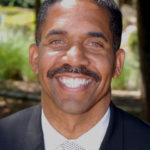 With over a decade dedicated to B2B selling and coaching, Daniel Grissom has a proven track record of igniting sales growth. He is a world-class communicator, able to connect and collaborate with all types of people – from sellers to leaders, from sales to operations and from Africa to Asia.
He has already helped many of the world's top companies improve their sales effectiveness. He is the author of "Step Up – How to Win More and Lose Less in Business" and his forthcoming book "The Deal Closers – How to Win, More, Faster in Sales."