Pershing spent 25 years as the heart and soul of weekly newspaper journalism in Fallon, beginning with the Lahontan Valley News as a reporter in 1983. She moved to news editor, then was editor/general manager/executive vice president until 2003.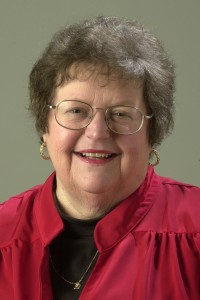 With the Reno Gazette-Journal, she launched the Fallon Star Press in 2004 as its executive editor.
For her work on the Fallon child leukemia cluster between 1999 and 2002, Pershing was nominated for a Pulitzer Prize in Public Service. She was honored with a 2001 Associated Press Public Service Award for that coverage.
She was president of the NPA in 1993-94, served on its board for 13 years and earned the NPA President's Award in 1999. She and her newspapers have won practically every category award from the Nevada Press Association.
Born in Bushnell, Ill., Pershing attended Western Illinois University and the University of Illinois in Chicago before restarting her education and career in Nevada at age 38. She graduated from the University of Nevada-Reno in 1983.
Along with her journalism awards, Pershing has been recognized extensively for her work with community and academic organizations, including being named "Woman of the Year" by both the American Association of University Women and Business and Professional Women.