The Nevada Digital Newspaper Project, a project of Nevada's universities and the state library to add 100,000 pages of historic Nevada newspapers to the digital archives, is moving ahead with several ghost-town papers this year.
Already, several Carson City newspapers — Daily Appeal, Daily State Register, Morning Appeal — as well as others around the state in Pioche, Elko and Tonopah, have been scanned and are now available from the Library of Congress.
The project involves only the issues of these newspapers up to 1930 — the oldest and most vulnerable. Maybe someday we'll get them all in digital format, but the funding for the project required some priorities be decided. A committee, including a representative of the Nevada Press Association, gave their recommendations for the newspapers that should be included. There wasn't a lot of disagreement about where to start.
It's now looking at priorities for the next set of pages to digitize over the next two years.
Here's a fun example of what's available from the project's web site: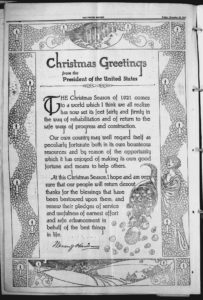 And here's a short video tutorial on how to find the Nevada newspapers that are available so far.