The story of the Gold Hill News isn't like quite any other newspaper in Nevada, and that's why you owe it to yourself to hear David Toll tell it firsthand at his upcoming lecture at the Nevada State Museum.
If you've worked long in journalism in Nevada, or read much history about Virginia City, the Comstock, Joe Conforte or looked for a guide book that will lead you to some must-see destination in the state, then you've probably come across the work of Toll.
And if you haven't, then learning about the Gold Hill News will serve as an excellent introduction. His NevadaGram monthly newsletter is a member of the Nevada Press Association and a great way to keep track of goings-on around the state.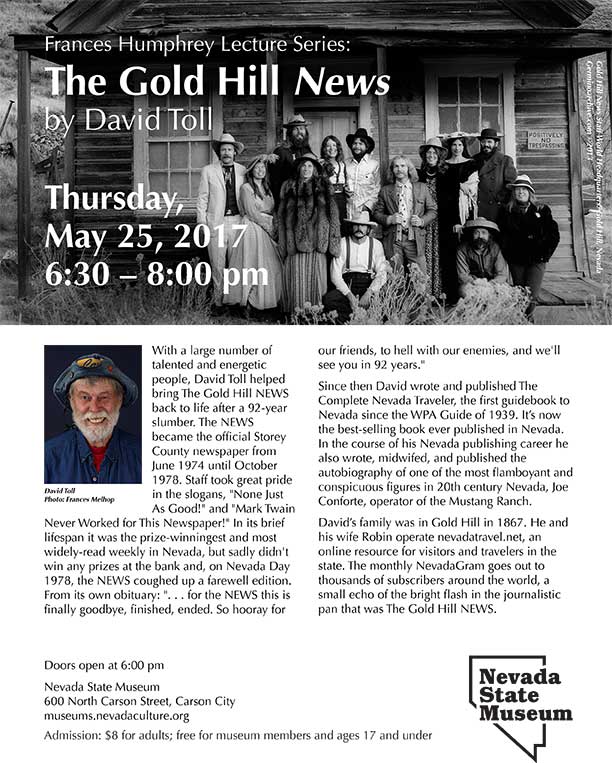 By the way, awhile back David gave us a full-page mockup of a Nevada State Journal feature story about the legendary Gold Hill News gang. Keen observers will note, however, that the image was flopped. Regardless, it looks like nothing so much as an album cover for Crosby, Stills, Nash and Young.