The newspaper industry has had a lot of success protecting public notice in the state legislatures, but collectively we're on the defensive.
Our opponents are more motivated than ever and increasingly sophisticated in their arguments. Every newspaper must play a role in this fight. This session will focus on the state of public notice and the best practices that every publisher should follow to help the industry maintain its rightful position as the publisher of official notice of public actions.
Thursday, March 2 11 a.m. Pacific
Registration deadline: February 27
Registrations submitted after this date are subject to a $10 late fee.
Registration fee: $35
Group discounts are available. Visit our website for more information.
Register today at onlinemediacampus.com

Meet the presenters
Eric Barnes is publisher and CEO of The Daily News Publishing Company, which, through its five newspapers in Tennessee, is the largest publisher of public notices in the state. He is also president of American Court and Commercial Newspapers, vice president of the Tennessee Press Association, and an author of novels and short stories.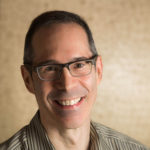 Richard Karpel is president of APW, an association management company based in Falls Church, Virginia. APW represents the Public Notice Resource Center, American Court and Commercial Newspapers and other newspaper-industry clients. He was formerly executive director of the American Society of News Editors and the Association of Alternative Newsweeklies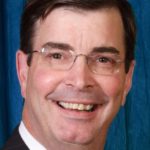 Brad Thompson is president and CEO of Detroit Legal News Co., which publishes 10 legal newspapers in Michigan and also has a large commercial printing division. He is president of the Public Notice Resource Center, immediate past chairman of Printing Industries of America, treasurer of the Michigan Press Association and a board member of the National Newspaper Association.