Description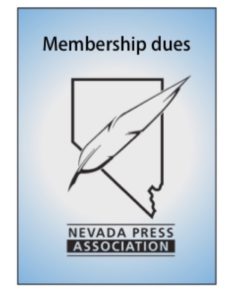 Invoices received by your publication for annual dues for members of Nevada Press Association may be paid here.
You will be taken to a PayPal portal, where you may sign into a PayPal account or click on 'Pay with debit or credit card.' Enter the amount of your invoice.
Keep in mind that NPA is a 501(c)6 nonprofit corporation, which engages in lobbying activities of the Nevada Legislature in odd-numbered years, when it is in session. Dues are not deductible as a charitable contribution but may be deducted as an ordinary and necessary business expense. A portion is not deductible, however, during the years NPA is engaged in state or federal lobbying.