With platforms like Snapchat and Instagram growing explosively, but offering little or no referrer traffic back to a site, how should newsrooms approach them? GateHouse editors are using these tools to connect with audiences, and we'll walk through several examples of what works and what doesn't.
Registration deadline: Monday, November 14
(Registrations submitted after this date are subject to a $10 late fee until Midnight Nov. 14)
Registration fee: $35
Group discounts are available. Visit our website for more information.
Register today at www.onlinemediacampus.com
About the presenter: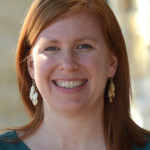 Penny Riordan manages digital content partnerships for GateHouse Media. Prior to joining GateHouse, she worked at Patch.com for four years, where she led social media, blogging and user generated content efforts for the company.