Frederick began his journalism career as a reporting intern at the Las Vegas Review-Journal in 1976; 16 years later he became the newspaper's publisher after a four-year stint as editor. In 1999, the journalism graduate of Northern Arizona University was named president of Stephens Media Group, formerly Donrey Media Group, owner of the Review-Journal and a number of other newspapers.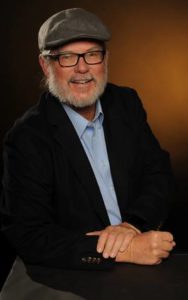 A past president of the Nevada Press Association, he was instrumental in establishing the association's historic headquarters near the Nevada Capitol. He founded Battle Born Media, which publishes four county-seat newspapers in Nevada — The Ely Times, Mineral County Independent-News, Lincoln County Record and Eureka Sentinel, as well as the Mesquite Local News and Sparks Tribune.
You can read his farewell column in the Review-Journal.