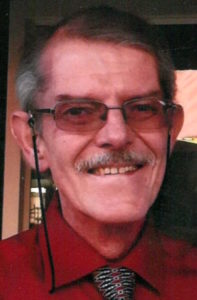 Bill Roberts, a Tonopah native and University of Nevada, Reno graduate, was a mainstay for three decades for Central Nevada Newspapers, which he formed in 1975 with his parents and wife, Bobby Jean.
The newspaper group included some of Nevada's most historic newspapers — the Tonopah Times-Bonanza and Goldfield News, Reese River Reveille and Eureka Sentinel. His father, Gerald, also is a member of the Nevada Newspaper Hall of Fame.
Following graduation from UNR with a distinction in journalism, Roberts worked as reporter and copy desk editor on the San Rafael Independent-Journal in Marin County, Calif. He later worked for Chalfant Press in Bishop, Calif., before returning to Tonopah to help form Central Nevada Newspapers.
An active member of the Nevada Press Association, he was awarded "young journalist of the year" and, by 1980, was leading the NPA as its president.
Roberts was valedictorian of the Tonopah High School Class of 1969, an all-state quarterback and the first to earn the rank of Eagle Scout in Tonopah in more than 40 years.
After the newspapers were sold to Stephens Media, Robert continued to write regularly for the Times-Bonanza.
Also active in many Tonopah civic, fraternal and social organizations, he was a director of the Chamber of Commerce, the Tonopah Convention Center and president of the Rotary Club.
He served the Fifth Judicial District court on its juvenile probation advisory board.
His statewide involvement included serving on the Federal Judicial Merit Selection Commission through appointment by U.S. Sen. Howard Cannon. He also was a member of the advisory commission for Nevada's 125th anniversary celebration as an appointee of Gov. Richard H. Bryan. Roberts also was very active in Freemasonry.