The threat to legal requirements that public notices be published in newspapers has never been greater. Learn about the trends in public notice and the practices that every paper must embrace to help the industry successfully respond to the siege on this traditional pillar of government transparency.
Click here to register for this free webinar. It will be offered at 10 a.m. Nov. 16 by Richard Karpel, who is president of APW Management, an association management company based in Falls Church, Virginia.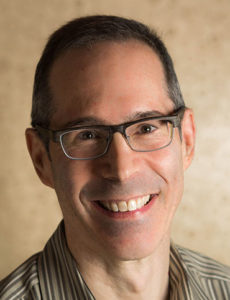 APW represents the Public Notice Resource Center, American Court and Commercial Newspapers and other newspaper industry clients. He was formerly executive director of the American Society of News Editors and the Association of Alternative Newsweeklies.
Although Nevada's legislative session ended in June, the battle over public notices goes on.
On Sept. 13, the State Environmental Commission will consider amending regulations of the Nevada Department of Environmental Protection to eliminate some notices concerning air quality from print publication. The Nevada Press Association spoke against the change at a July workshop and will provide testimony in defense of print notices at the September meeting.
Elsewhere, the PNRC does a great job of staying on top of threats to public at the federal level and tracking various bills through state legislatures. It also provides best practices for publishing notices.
As you have seen — at least, we hope you've been paying attention — there have been several attempts across the country, including Nevada, to move notices out of newspapers.
Why is this important?
Part of our mission, in keeping with our First Amendment responsibility, is to serve as watchdogs on government and ensure the public is informed of issues that affect them directly. Public notices do that.
To allow governments to publish notices only to their own websites, which is the trend of much of the legislation being proposed these days, is to remove the accountability, independence, security, archivability and distribution functions that are key to effective notice.
One of the most frequently cited myths is that nobody reads the public notices in newspapers. Far from the truth. Here's an excerpt from a survey by the National Newspaper Association in June this year:
More than half of the respondents, 51 percent, said they read the public notices in their local newspaper somewhat often to very often. Totaling all the respondents showed that 81 percent of the respondents read public notices at least some of the time. Contrast this with the number of people who visit their local government website: Forty-six percent said they never visit their local government site. And just 25 percent said they visit their local government website somewhat often to very often.
You can find out more about public notices at nevadapublicnotice.com.